2022 Giving Challenge
The 2022 Giving Challenge is 1 day away! Noon 4/26 - Noon 4/27.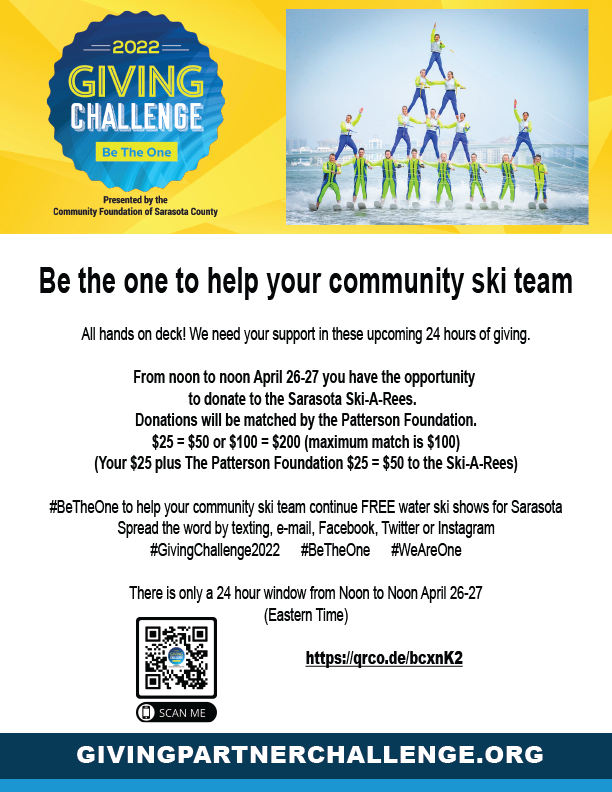 Go to the below link to donate today! Be The One to help your community ski team $25 - $100 in order to get the match from The Patterson Foundation and The Community Foundation of Sarasota County.